AX & Axes: Summit '19 Party for the AXUG/D365UG Community
October 17th, 2019
7:00PM - 10:00PM ET
Stumpy's Hatchet House Orlando, FL
8462 Palm Pkwy, Orlando, FL 32836
Are you an AX or D365F&O user? Will you be in Orlando for this year's UG Summit? Don't miss out on this exclusive party for the D365UG/AXUG community!
The party will begin following Thursday night's expo, beginning at 7:00PM ET. There will be Axe throwing, table games, beer, wine, & more! So come out for a night of fun and networking with your fellow AX/D365F&O users!
This is an RSVP only event for AX/D365F&O users with limited occupancy. Use the form below to reserve your spot!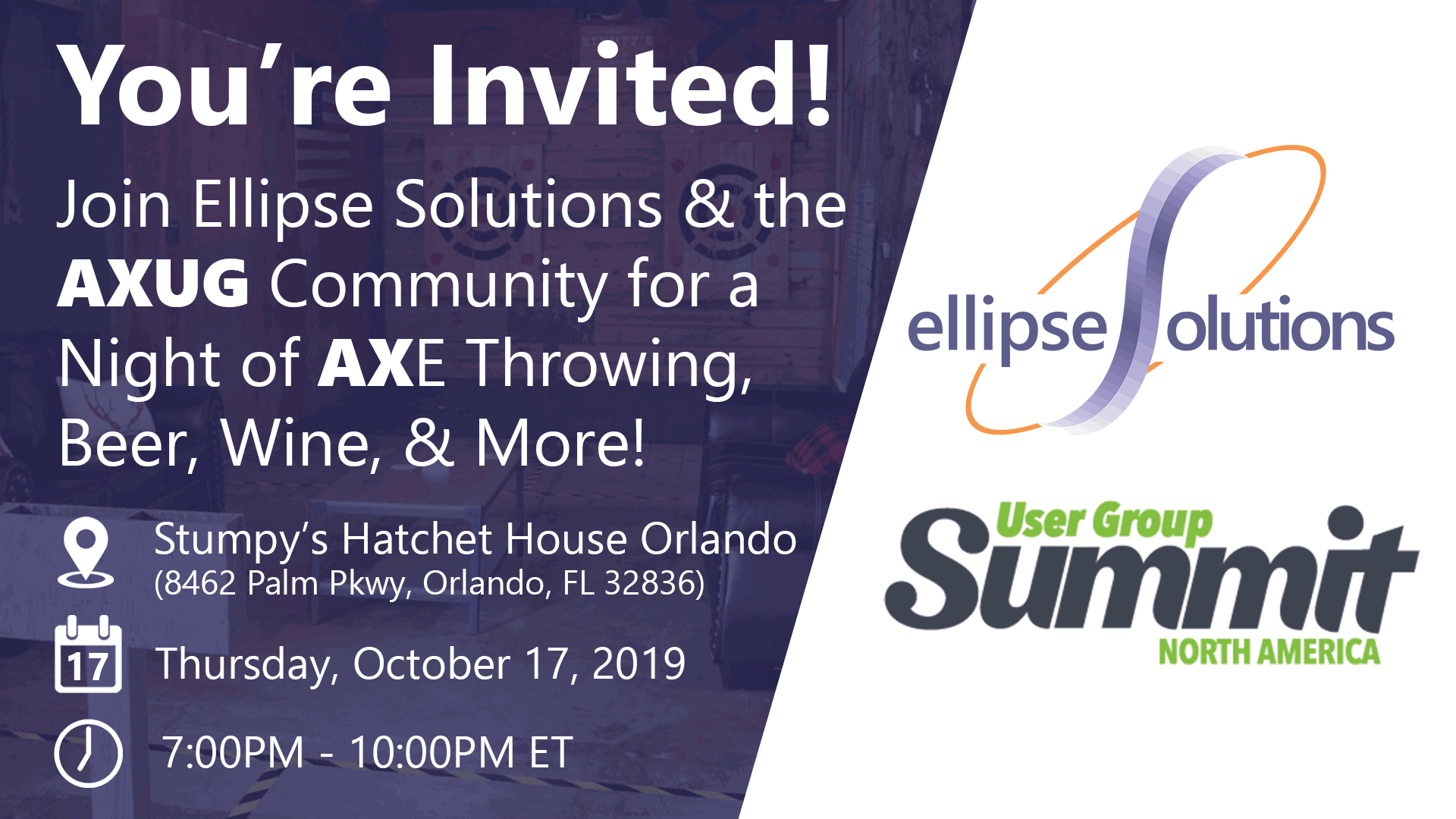 Are you ready to take your business to the next level?